Austral Premium Plywood
Proud distributors of Austral Plywood, a leading manufacturer of premium grade Hoop Pine Plywood specialising in appearance grade and marine plywood.
Their resources are 100% plantation grown Hoop Pine, carrying a Chain of Custody certification, linked to the Australian Forestry Standard (AFS) with independent certification. Hoop pine is a native Australian specie in which its colour is generally light coloured and whittish with a fine texture.
The Austral Plywood range includes:

A-A Grade Marine Hoop Pine
Marine plywood is a high performing product, suitable when "only the best will do".  Constructed using the highest grade veneers (face and core veneers), it is manufactured from selected species. This is based upon the density, bending strength, impact resistance and surface finishing characteristics. Furthermore, Marine plywood is manufactured to AS/NZS 2272 – 2006 has a permanent Type A phenolic bond in which core gaps & overlaps in core veneers are not allowed.
Austral Plywood is the only manufacturer of marine plywood that complies with Australian Standards and most of all, using plantation Hoop Pine.
Hoop Pine marine plywood manufactured by Austral Plywood possesses a stress grade of F17. This superior stress grade is attributable to our premium Hoop Pine resource, the efficient utilisation of that resource, and a commitment to quality manufacture.
A-C Exterior Grade Hoop Pine
Austral Plywood Premium AC (Exterior) plywood is a high quality plywood manufactured with a high grade face and a lesser grade back. Exterior plywood is suitable for semi-exposed applications.
Hoop pine, being a designated marine specie is dimensionally stable and easy to work with. In applications involving long term exposure to Australia's harsh environment, Hoop Pine is suitable without fear of delamination. Hoop pine provides an excellent substrate for high quality exterior paint. 100% acrylic based paints are recommended. Please consult your chosen supplier for expert advice to ensure best results are achieved.
A-C Interior Grade Hoop Pine
Austral Plywood Premium AC (Interior) is manufactured to AS 2270 and is intended for use in non-structural, interior applications where a high quality aesthetic finish is required. Typical applications include internal wall panelling, furniture and fitments, interior door skins and ceiling linings. Interior plywood must not be used in exposed, wet or damp conditions.
B-B Grade Structural Hoop Pine
B-B "A" Bond Structural is an exterior grade appearance plywood with numerous applications. It is very popular in marine applications, shop fitting & cabinet making. A full Hoop Pine construction makes for a very stable plywood, and the closed grain veneer produces a superb paint finish. Overall, an extremely workable and tool friendly panel.
B-B Structural Hoop Pine is available in both interior and exterior grades.
Multiply
Austral Plywood Multiply is a premium quality, furniture grade plywood panel, made from 100% sutainable Hoop Pine.
Designed to make a feature of the edge, it is constructed using specially selected 1.5mm rotary peeled veneers. Thus creating an even and aesthetically pleasing finish.
Being a suitable furniture grade panel, Multiply is perfect for applications such as decorative desks, tables, benches and partitions. The panel is approved by the Engineered Wood Products Association of Australia (EWPAA) and AFS/01-31-35 making it suitable for Green Star projects. Depending upon the requirement of the project, Multiply is available in two grades:
A-C Multiply
A-C (with high grade core) is our premium grade Multiply. The face is typically consistent and uniform, and exhibits a warm, wood appearance. The high grade core possesses minimal to no core voids, providing a high quality edge finish.
B-B Grade Multiply
B-B (with high grade core) presents a more natural appearance, using faces that exhibit natural characteristics. These include a more swirling grain, colour variation and filled splits.
To view the brochure, please visit Austral Multiply
Ariaply
Ariaply is a pre-finished plywood feature panel that is perfect for soffits, internal walls and ceilings.
Manufactured from premium Hoop Pine exterior plywood, finished with a unique 3 coat system bringing durability whilst appealing to the eye.
For more information and pictures of the full range.
To view the brochure, please visit Austral ariaply
FR Panel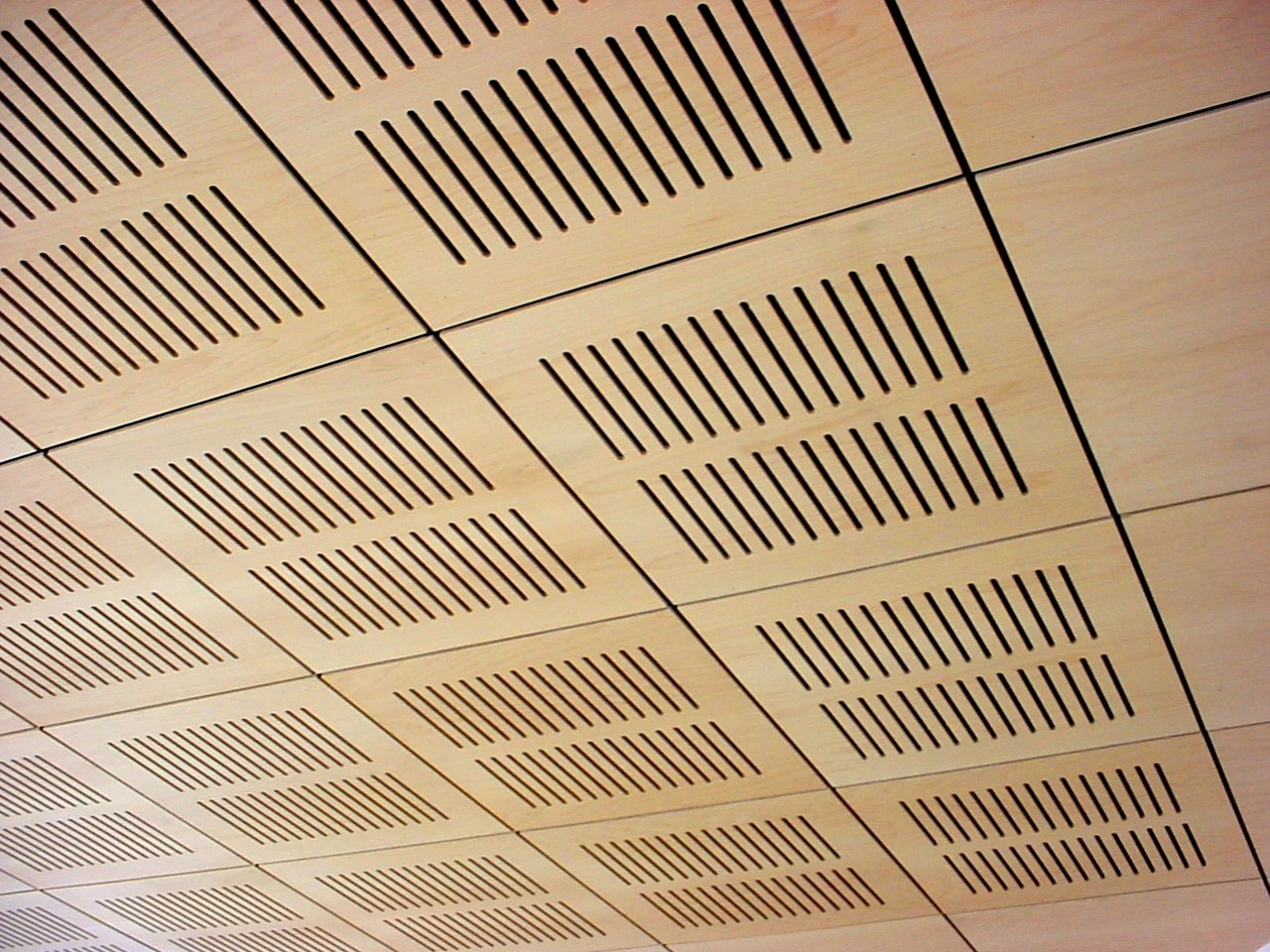 A natural timber finish panel that meets BCA fire hazard regulations. With the Hoop Pine veneer overlay on onto the fire retardant MDF core.
Suitable for interior applications in dry areas such as ceiling and wall panels.
To view the brochure, please visit Austral FR Panel
Endurapanel
Endurapanel is decorative plywood panelling for walls and ceilings, and can be used to enhance any living space.
If you're looking to achieve a traditional slat wall or ceiling appearance, Endurapanel has been designed for this purpose. The beautiful wood finish creates a contemporary and seamless look that brings life to your home.
Endurapanel is manufactured from premium Hoop Pine exterior plywood and backed by a 7-year coating warranty ensuring that the high quality and attractive appearance lasts.
Applications
Balcony Ceilings
Alfresco Ceilings
Home Theatre
Internal Feature Walls & Ceilings
Exterior Cladding
Restaurant Ceilings
Acoustic Endurapanel
As well as the aesthetic qualities, the acoustic version of Endurapanel provides excellent sound absorption properties. This is great for restaurants and shop fit outs absorbing unwanted noise and echo.
Range of Colours
Natural Hoop
Blackbutt
Spotted Gum
Jarrah
Walnut
Ebony
Industry Information
Finishing
When staining or coating Hoop Pine plywood, please ensure that compatible products are used, in which water based finishes are recommended. Austral Plywoods have tested and approved stains from Livos Australia as suitable for use with Hoop Pine plywood. Ensuring against other oil based coatings penetrating the face veneers and strongly highlighting the natural figure within the timber, causing it to darken considerably.