Other Plywood
The range of other plywood sheets includes:
Bendy Plywood Sheets
Bendy ply is an interior grade non-structural plywood that has the ability to bend and curve around a very tight radius. Leading to its use in a wide range of applications due to its versatility. It is available in plywood sheets that bend in either direction, across the width of the sheet (Short Grain) or along the length of the sheet (Long Grain).
Recommended for applications where a high class paint finish is not required, or where the plywood is to be covered. Bendy ply is widely used in applications such as feature displays, general shopfitting, counters and furniture.
V-Groove Panelling
Panelwood offers home owners, builders and designers a quality V-grooved pine panelling which can create distinctive and interesting interior decorative finishes for ceilings and walls. It is also used for lining cabinets and furniture making.
Manufactured from Southern Pine (Slash) and Hoop Pine veneers, Panelwood adds a natural timber finish. Panelwood also doubles as a strong, light-weight structural panel and can provide structural flooring or additional wall and roof bracing.
Panelwoods range of veneers, sheet sizes and thicknesses provides many design options. Southern pine (Slash) Panelwood has a "busy" grain, Hoop Pine Araucaria Panelwood has a subtle grain clear grain perfect for clear finishing when using higher grade face veneers.
V-Groove Panelling is also available in Hardwood
Cladding – Carter Holt Harvey (CHH)
SHADOWclad, a product of Carter Holt Harvey, is a 12mm thick wall cladding available in sheets 1216mm wide and lengths of 2440 or 2745mm and a shiplap weather groove joint on the long edge of each sheet. The surface has a rough band sawn texture and is available with or without vertical grooves at 150mm centres.
SHADOWclad is available in a proprietary pre-primed, powder coated finish for painting or in an un-primed natural surface for staining. The aesthetic properties of this cladding make it suitable for both exterior and interior applications.
SHADOWclad is treated to H3 with a clear, non corrosive Light Organic Solvent Preservative (LOSP). This treatment protects the surface against rot and insect infestation. It can also be used for structural bracing when fixed directly to framing. SHADOWclad is manufactured from legally harvested plantation grown Radiata pine (FSC).
Applications
Residential
Residential housing, beach houses, garden sheds, carports, gazebos, children's playhouses, pool shelters, etc.
Commercial
Office building exteriors, hallways, waiting areas, carparks, staff rooms and rest areas.
Industrial
High Noise area walls, industrial shed walls, building entrances, foyers, high impact wall linings, structural wall bracing and premium reusable hoarding.
Advantages of Plywood Cladding
E0 Formaldehyde Emissions
Real timber's natural feel and beauty
Good thermal insulator
Reflects noise
Acts as bracing as well as cladding
Cost effective
Versatile in design and shape
Impact resistant
100% plantation resource
Light weight
Birch Plywood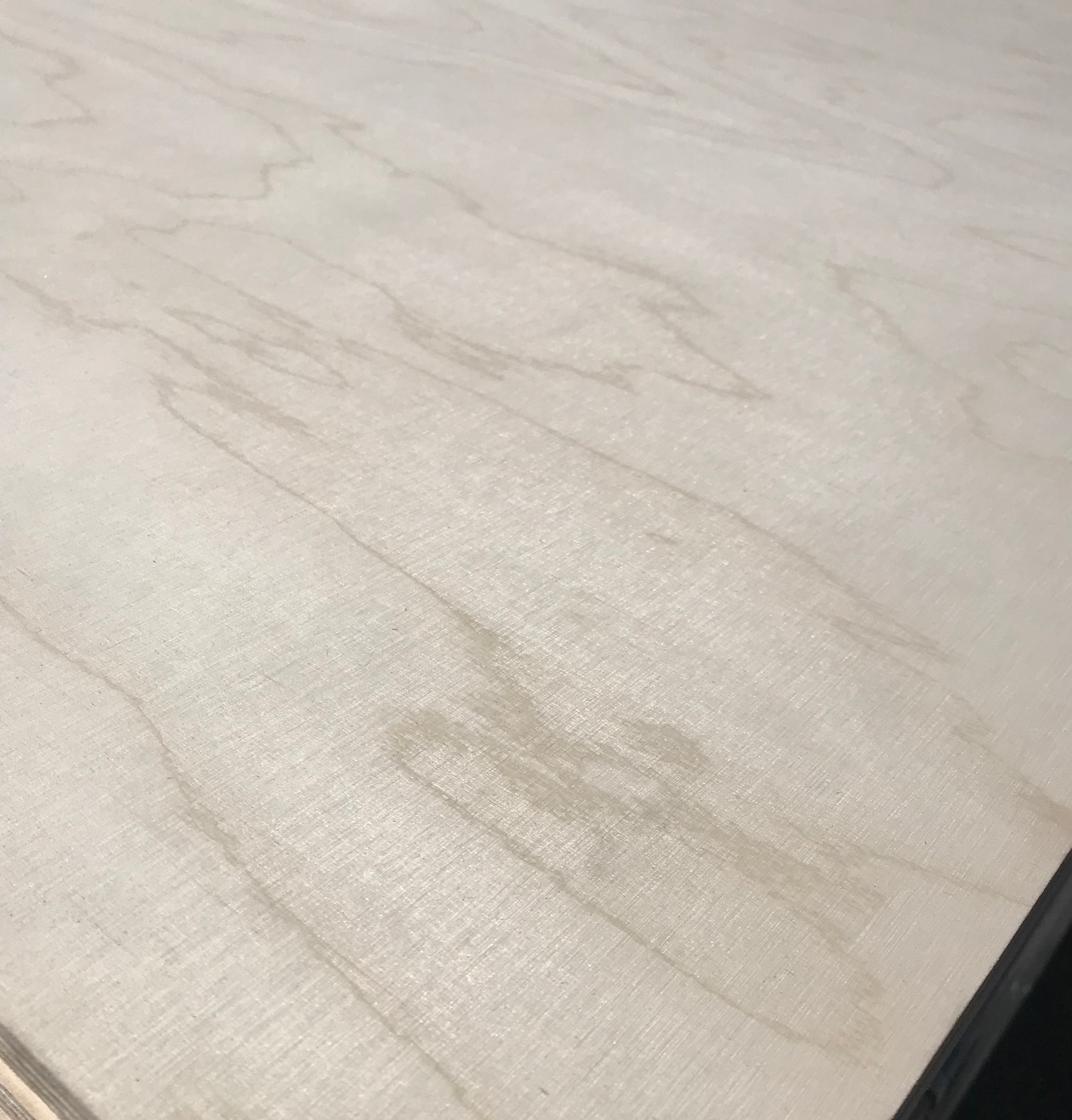 Birch plywood can be used in applications requiring a high-grade appearance and/ or good strength properties being a light colour specie. This plywood is mainly used in indoor lining, construction, sub woofers, vehicle floors and furniture.
The multiply construction containing 1.4mm veneers results in minimal core voids. Ensuring the cut sheet maintains its aesthetic edge appearance.
BB/BB allows for butterfly patches which are permitted on both faces of the plywood.
S/BB Birch Plywood has one clear face, free from imperfections. The other face allows for butterfly patches.
Industry Information
Other Plywood
Facts About Plywood
Engineered Wood Products Association of Australasia | Link unavailable as technical literature is under review by the EWPAA
Product & Specification Guide For the Professional and Home Handy Person
Engineered Wood Products Association of Australasia | Link unavailable as technical literature is under review by the EWPAA
Fire Resistance
Engineered Wood Products Association of Australasia | Link unavailable as technical literature is under review by the EWPAA
Facts About Formaldehyde Emissions
Engineered Wood Products Association of Australasia | Link unavailable as technical literature is under review by the EWPAA